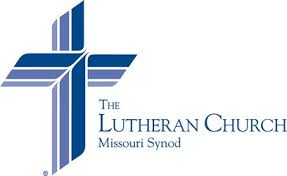 A Brief History of Christ Ev. Lutheran
Church & School
West Bloomfield, Wisconsin
The Lord hath brought forth our righteousness. Come, let us declare in Zion the work of the Lord our God. Jeremiah 51:10
     During the first half of the nineteenth century the community which is now known as West Bloomfield, in the northeastern part of Waushara County, Wisconsin, had been inhabited chiefly by Indians.
     In the second half of the century (1856) some settlers from northern Germany came to this part of Wisconsin and began to build homes for themselves in the woodlands. They had to be pioneers in a new country. They had to make and build many of the articles which they wished to use. It seems that most of them were poor people. At times their living conditions were hard.
     There was no organized church among them in those days. But they had Bibles and hymnals and books of devotion. Many of them were in the habit of conducting home devotions. Some of the
families also came together on the Lord's Day, and they encouraged and admonished one another with "psalms and hymns and spiritual
songs and made melody in their hearts to the Lord".
     Other settlers joined them, and gradually they made progress in their earthly occupations. They began to give serious consideration to the establishment of an organized church in their midst. They believed they should have the ministry of the Word of God among them, so that they and their children might receive spiritual guidance and edification.
"How amiable are Thy tabernacles, O Lord of hosts. My soul longeth yea even fainteth for the courts of the Lord." Psalm 84:1-2
     In the year 1857, the Rev. P. Stephan, pastor of Trinity Lutheran Church in Oshkosh, began to work among these people. When he preached to them for the first time, some of the people were hearing their first sermon since their advent to America. On November 1, 1859, he baptized 27 children and celebrated Holy Communion. There were seventy communicants at this first communion. This date, November 1, 1859, has been called the birthday of Christ Ev. Lutheran Church.  A little later when Rev. Ruhland became the pastor at Trinity of Oshkosh, this pastor continued the work at West Bloomfield.