THANK YOU!  THANK YOU! THANK YOU!
The Annual Turkey Dinner was a TOTAL success.  The Turkey Dinner Committee would like to thank everyone for their contribution of Time, Talent & Treasurers. 
A special "Thank you" to Sharon Bolles from TLC Sign for advertising.
There were 370 people served.  The numbers are as follows:
Turkey Dinner receipts – $4,440.00
Silent Auction – $722.00
TOTAL – $5,162.00
This money will be used for tuck pointing.  As a congregation we are truly blessed!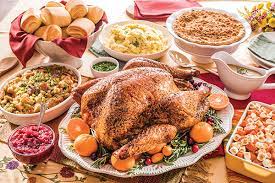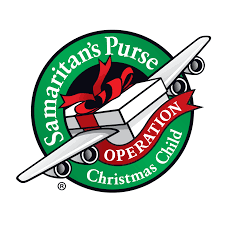 OPERATION CHRISTMAS CHILD: Christ Lutheran Church & School will be taking part in "Samaritan's Purse Operation Christmas Child." If you would like to help children around the world by giving them a special gift filled with toys, hygiene items and Christian activities, please see the flyer in the Narthex for items needed for donation. Our church and School is hoping to complete at least 15 boxes this year so that we can have each Christ Lutheran Student track a box all the way to its destination!
The due date for box donations is Friday, November 5th. All donations can be given to Ms. Jennifer in the School office. If you have any questions, please call the school office or look online at https://www.samaritanspurse.org/what-we-do/operation-christmas-child/. We have 50 boxes here in the office so there is no need to order or buy any.
All who are interested in this project are invited for a short presentation by Julie Helwig in the School Library on Thursday, October 7th @ 11:15 AM . Julie will have time to answer any questions that you all may have after her presentation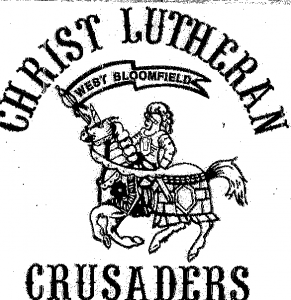 Welcome to Christ Lutheran Church and School!
Christ Evangelical Lutheran Church exists to live out the will of our Lord Jesus Christ that his 
disciples should go and make disciples of all nations by spreading the Gospel that he died upon the cross to redeem mankind from sin, death, and the devil
.
According to the word of God, this Christian congregation lives out the will of the Lord Christ by:  
• Conforming to his word in doctrine and practice,
• Uniting in worship (Heb. 10:24-25)), 
• Practicing fellowship with one another (Acts 2:42),
• Witnessing to all men (Acts 1:8), 
• Helping each other grow in the Word (Ephesians 4:11-14),
• Serving the needs of all men in Christian love (Ephesians 4:7-16, Mark 10:42-44,
     John 13:35 and Galatians 6:10)
• Administering the office of the keys as His Church (John 20:21-23,
Matthew 18:15-20), 
• Administering the Sacraments (Matthew 28:19, I Corinthians 11:24-25),
• And seeing that all things be done decently and in order in the Church,
NOTICE OF NONDISCRIMINATORY POLICY AS TO STUDENTS The M school admits students of any race, color, national and ethnic origin to all the rights, privileges, programs, and activities generally accorded or made available to students at the school. It does not discriminate on the basis of race, color, national and ethnic origin in the administration of its educational policies, admissions policies, scholarship and loan programs, and athletic and other school-administered programs.